The title says it all. We all secretly love a good deal, and knockoffs are the way to go.  You've got more taste than money—where's a spendthrift to go?
Look for a specific designer + "replica" for your apartment
Sounds almost too simple, but if you're lucky enough to know which designers or design houses you like, search for them specifically online—it'll be much quicker than wading through the multitude of other options. But just a quick Google Shopping search for knockoff furniture shows a variety of options from which you can get good ideas—or good furniture.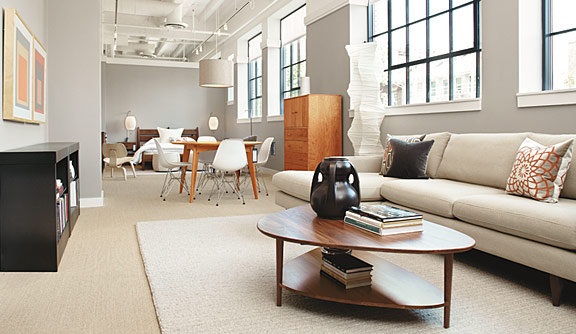 Check local design and furniture stores for your home
Lots of home furniture stores stock furniture that, for better or worse, has been ripped off by the most innovative of designers. Even stuff at Target may have been jacked from on high. Visit the pricier design stores in your area, take mental (or photographic) notes of what you like, and then keep your eyes open while prowling discount stores.

eBay, check it often
Sigh…a design stalker never rests. It may take a while, but by keeping tabs on what people sell online, you may score some great knockoffs or even some real, used designer pieces.
Never buy cheap for your home
Buying knockoffs has its cost for your home. If you can afford the real deal, why not?
If you have any other ideas to add the designer look to your apartment then let others know on Facebook!